Celebrations for Tenth Anniversary of Dual Degree in French Embassy
UCD celebrates the tenth anniversary of its Dual Degree in Law
The Sutherland School of Law was delighted to celebrate the tenth anniversary of the UCD Dual Degree in Law at a reception in the French Ambassador's residence on Ailesbury Road. The Degree, unique in Ireland, recalls the importance of the France-Ireland cooperation within the academic sector with over 300 Erasmus agreements and 24 dual and joint degrees between the two jurisdictions. The Dual Degree Programme has been marked by considerable success as attested by Claire Mohan being awarded the Prix de Lauréat de la Licence en Droit from the University of Toulouse 1 Capitole for her results within the top three students in her class in 2015, and Kian O'Connell and Juliette Fauvarque being awarded, in first and second places respectively, the 2015 UCD Bank of Ireland Prize for their essay in Tort Law.
The Dual Degree Programme offered by the UCD Sutherland School of Law stands as one of its most exciting undergraduate programmes, offering as it does the opportunity for immersion in two of the world's major legal systems, namely common law and civil law. Students are effectively offered the opportunity to work in both the Irish and French legal systems. The Programme appeals to students who wish to pursue a career as a barrister, solicitor or French avocat, as well as to those who aspire to practise in the domains of International and European Law, or in governmental or international institutions.
Joining the Ambassador at the celebration were Dr Marie-Luce Paris, Academic Director of the Dual Degree Programme at UCD, Professor Colin Scott, College Principal, and Dean of Law, Professor Joe McMahon. Among the distinguished guests were former High Court Judge Mr John Cooke, former Attorney General Mr Paul Gallagher, High Court Judge Paul McDermott, Circuit Court Judge Alison Lindsay and representatives from Arthur Cox, Mason Hayes & Curran, Allen & Overy, Matheson, McMahon & Co solicitors, Dillon Eustace law firms.
Dr Marie-Luce Paris, Dr Paul Anthony McDermott and The Hon. Mr Justice John Cooke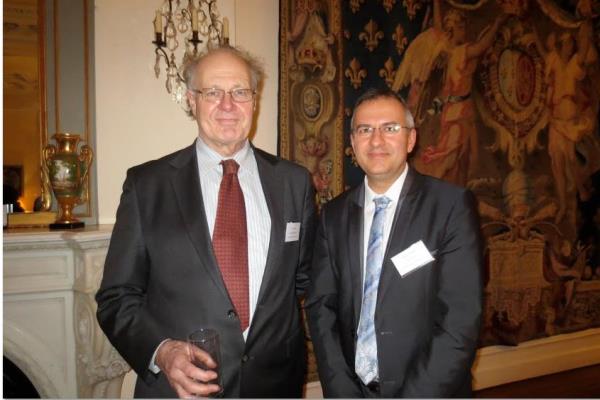 Professor Paul O'Connor and Stéphane Aymard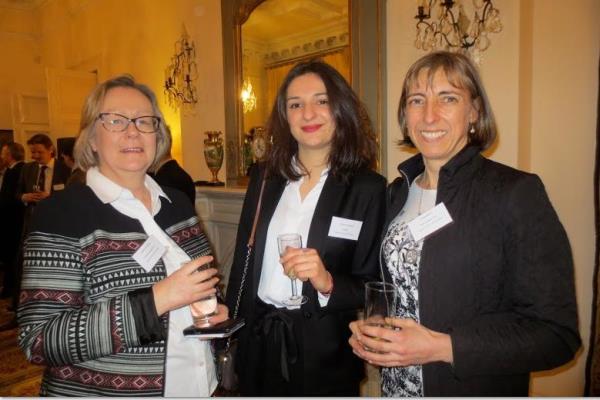 Maureen Reynolds, Juliette Fauvarque and Dr Oonagh Breen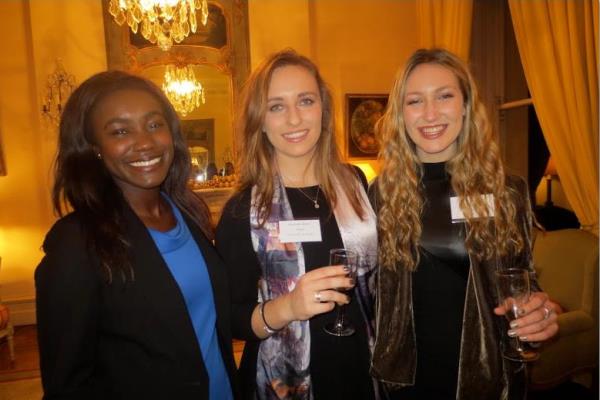 Ayodele Arogundade, Olivia O'Neill Brown and Saoirse O'Dea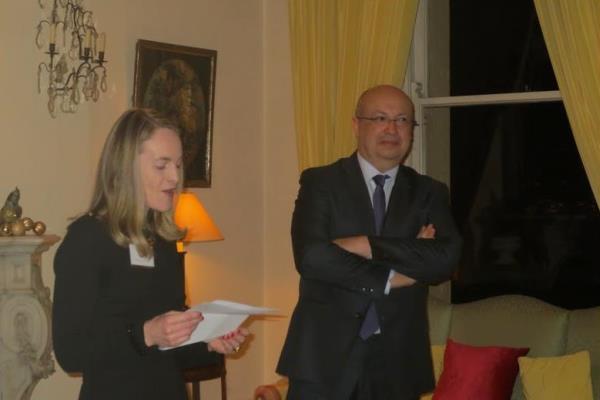 Dr Marie-Luce Paris and His Excellency Jean-Pierre Thébault, French Ambassador to Ireland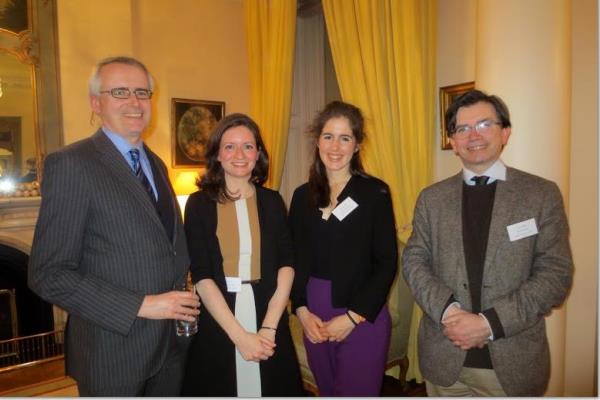 James McDermott, Amy Shiels, Michelle Ryan and John O'Dowd