UCD Law Review Launch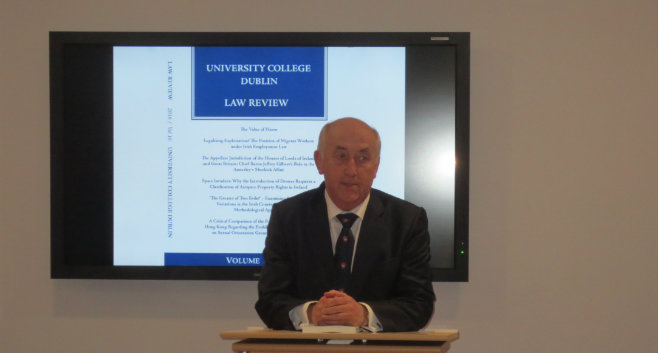 On October 25th the President of the High Court and one of UCD Law's most prestigious alumnus, Mr Justice Peter Kelly, launched vol.16 of the UCD Law Review. The foreword for Volume 16 was provided by Hon. Ms Justice Finlay Geoghegan. The launch was attended by representatives from Arthur Cox solicitors, who have been the sponsor of the Review since its inception in 2001. Alumni and current students of the Sutherland School of Law as well as many members of the Bar were in attendance.

The articles published in vol.16 demonstrate the best in student scholarly writing. This year's Review included articles on a diverse range of legal topics. For example, Mervyn Murphy's article explores the law of drones and Michael Sinnott's Irish constitutional history piece examines how the Irish Parliament became subordinate to and dependent upon the British Parliament. This collection of articles was written to the highest standards by students and graduates of the UCD Law School, as well as by guests invited from outside the University.

The award for Most Outstanding Article, sponsored by A& L Goodbody, was won by Melissa O'Sullivan for her article concerning the employment rights of migrant workers in Ireland. Ms O'Sullivan is a BCL student in her final year in UCD.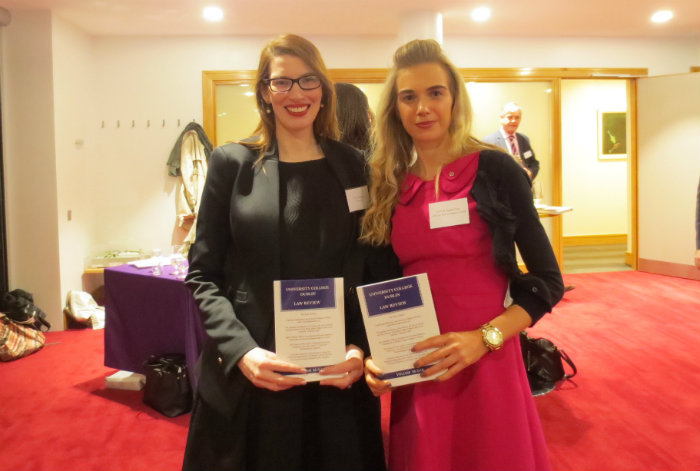 Diana Diamond, Representing Arthur Cox and Caroline Bergin-Cross, Editor in Chief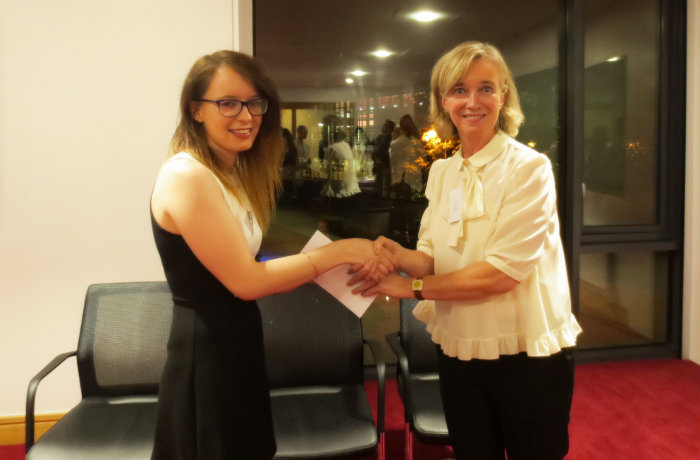 Melissa O'Sullivan, prize winner and Nessa Kiely, A&L Goodbody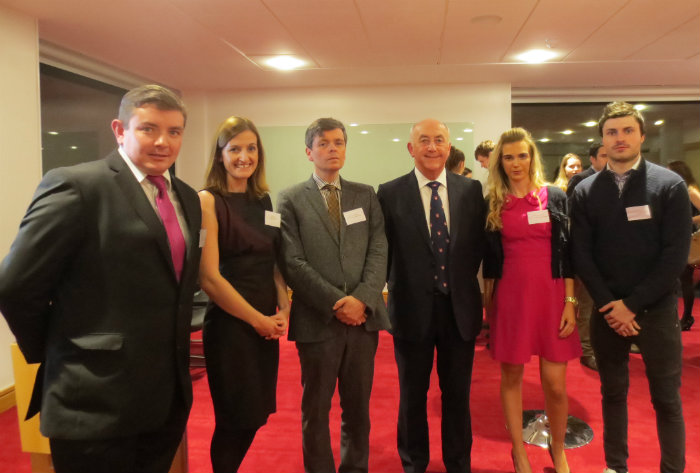 L-R Dr Noel McGrath, Dr Niamh Howlin, Dr Kevin Costello, Hon. Mr Justice Peter Kelly, President of the High Court, Ms Caroline Bergin-Cross, Mr John Gallagher

Editorial Board of vol.16 of the UCD Law Review.

Caroline Bergin-Cross, Editor-in-Chief; John Gallagher, Deputy Editor.

Board Members:
Laura Brohan, Tara Casey, Fintan Doherty, Pia Hutchinson, Eoin MacLachlan, Andrew McKeown, Lauren O'Connell, Melissa O'Sullivan and Siobhán Power.