Employment Law Conference in UCD Sutherland School of Law
Industry leaders, academics and media attend major Employment Law Conference in UCD Sutherland School of Law
Oonagh Buckley, Director General of the Workplace Relations Commission speaking at the conference
The UCD Sutherland School of Law recently hosted a high level conference in conjunction with the Employment Law Association of Ireland, organised by Professor Anthony Kerr, assessing the first year of operation of the Workplace Relations Act 2015. The aim of the conference was to consider the extent to which the new workplace relations dispute resolution process could be considered world class.
The Speakers included Professor Colin Scott (UCD), Oonagh Buckley (Director General of the Workplace Relations Commission), Dr Brian Barry (DIT), Professor Alan Neal (University of Warwick), Kevin Duffy (Former Chair of the Labour Court), Elaine Cassidy (Deputy Financial Services Ombudsman), Aongus Cheevers (UCD) and Diego Alonso Alvaro (University of Oviedo). Ingrid Miley (RTE) facilitated a round table discussion where the views of trade unions, employers, solicitors and barristers were aired.
Full coverage of the conference is available at this link from IRN Magazine.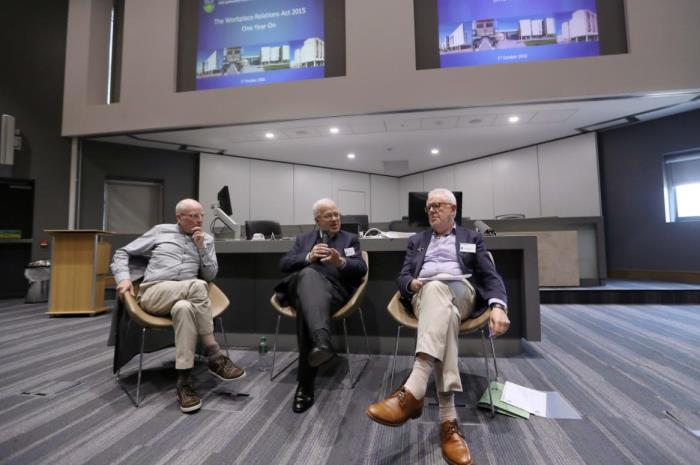 (L-R) Kevin Duffy,Former Chair of the Labour Court, Professor Alan Neal, University of Warwick and Professor Bill Roche of UCD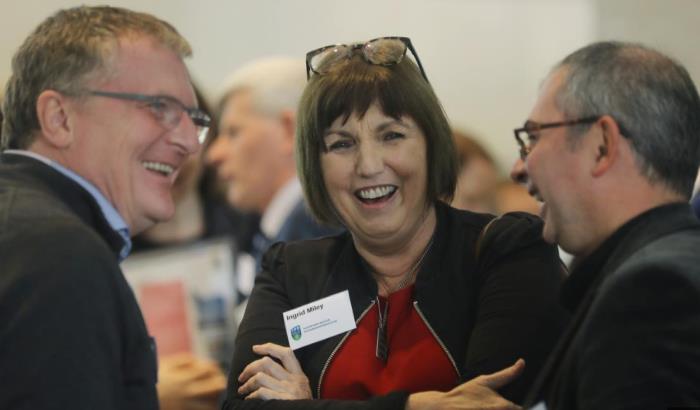 RTE's Employment Correspondent, Ingrid Miley who facilitated a round table discussion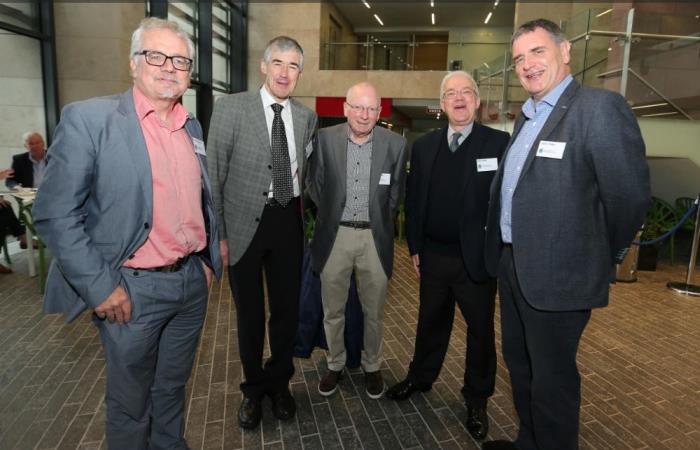 (L-R) Tom O'Driscoll, George Maybury, Kevin Duffy, Alan Neal and Kevin Foley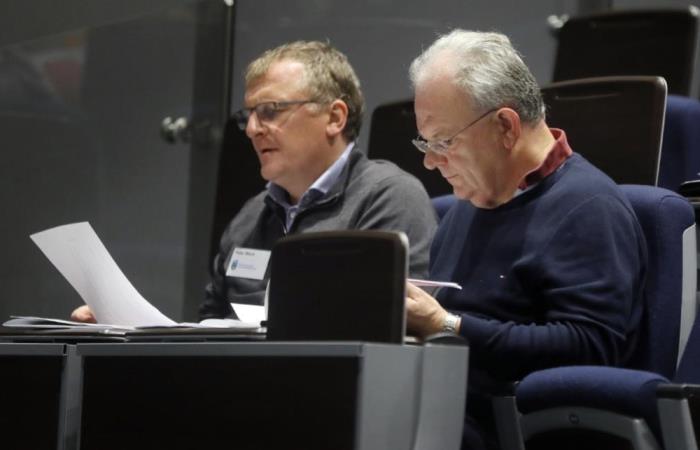 Peter Ward and Peter Murphy