The John M Kelly Memorial Lecture 2016
The John M Kelly Memorial Lecture 2016, delivered by the Hon. Mr Justice Donal O'Donnell
We were honoured to have the John M Kelly Memorial lecture delivered this year by a distinguished alumnus of the School of Law and a former student of the late Professor Kelly. The Hon Mr Justice Donal O'Donnell has been a member of the Supreme Court of Ireland since 2010, he was appointed direct from the Bar following a successful career practicising in the European Court of Justice and the European Court of Human Rights, in addition to all Courts in Ireland.
The John M Kelly lecture series is an important event in the calendar in the Sutherland School of Law as it allows us to honour the memory of one of the most renowned and distinguished former members of the school. John M. Kelly graduated from UCD in 1954 and forged a distinguished career in academia and politics, including a post as Attorney General and Minister for Trade and Tourism. He was a fellow of Trinity College Oxford in the 1960s and then served for many years as Professor of Constitutional Law, Roman Law and Jurisprudence at UCD. As an expert in constitutional law, Professor Kelly was widely published and his books became the definite text books in that subject area. His teaching is held in the highest regard by many of the current leading members of the judiciary, including our speaker on the evening, Mr Justice Donal O'Donnell.
The theme of the JM Kelly lecture, delivered by Mr Justice Donal O'Donnell, was the issue of the international reach of the Irish Constitution. Building upon a phrase used by Eamon de Valera in New York in 1920, in which de Valera argued that Ireland could be a 'shaft of dawn for the despairing and wretched everywhere', Mr Justice O'Donnell addressed two basic, but still unresolved, questions. First, are constitutional rights restricted (as the strict language of the Constitution suggests) to 'citizens', or do they apply to all persons in the State? Second, in what circumstances do Constitutional rights and duties operate outside the borders of the State?
The audience for Mr Justice O'Donnell's highly informative and wide ranging lecture included many senior members of the judiciary, the law library and a great number of distinguished academic and legal professionals. He was introduced on the evening by Professor Paul O'Connor, former Dean of the Law School, who was also a lecturer of his while he was a student in UCD.
CLICK TO VIEW VIDEO OF LECTURE:
Mr Justice O'Donnell's lecture is available to view in full by clicking on this link , it will also be published in the forthcoming issue of the Irish Jurist.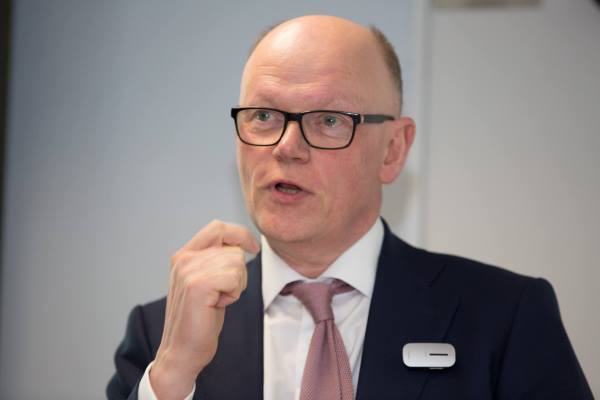 Mr Justice Donal O'Donnell (BCL 1980) delivering his lecture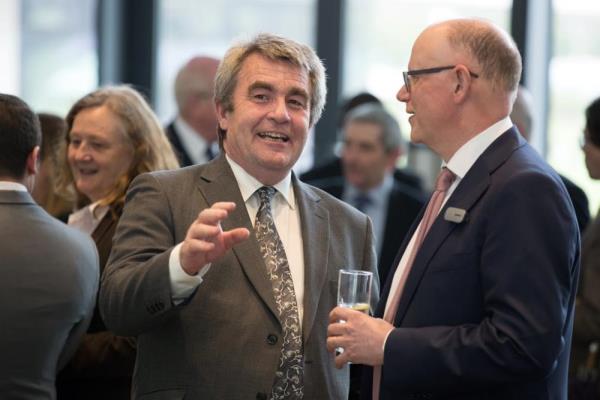 The Dean, Professor Joe McMahon and Mr Justice Donal O'Donnell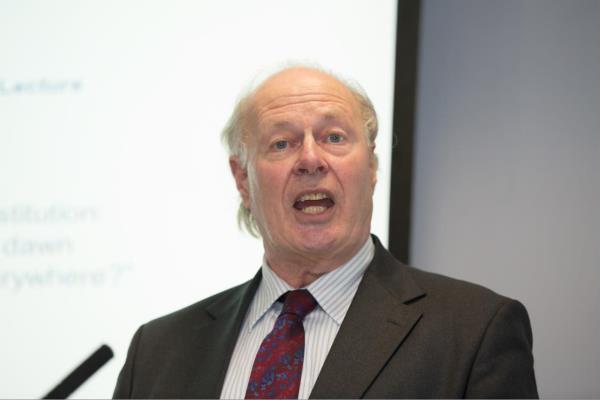 Professor Paul O'Connor introducing the lecturer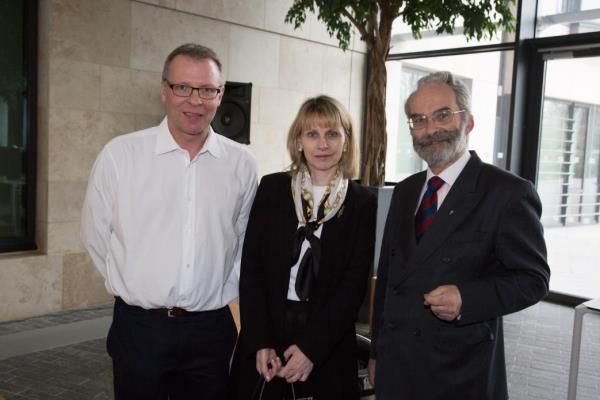 Patrick McCann SC (BCL 1983 DipEurL 1985), Blathna Ruane SC (BA 1977) and Robert Marshal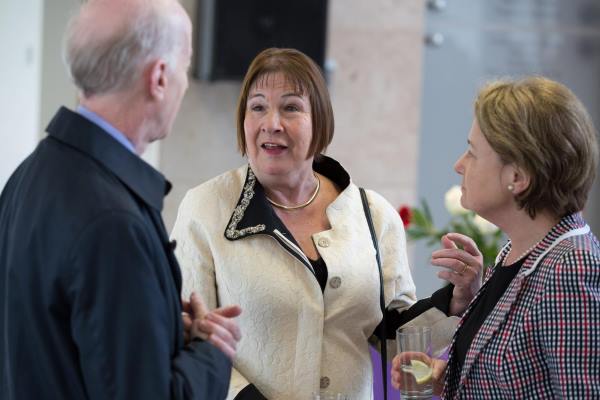 Daire Hogan, Her Honour Judge Yvonne Murphy and Ms Justice Mary Finlay-Geoghegan
| | |
| --- | --- |
| | |
| Mr Paul Gallagher SC | Mr Hugh Geoghegan SC |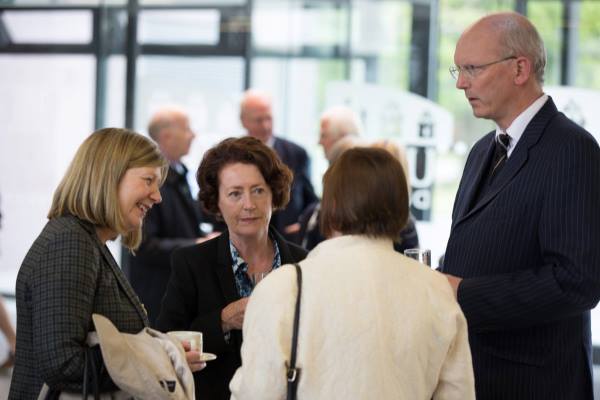 Professor Blanaid Clarke (BCL 1987 DipBS 1988 MBS 1989), Mary-Rose Binchy, Her Honour Judge Yvonne Murphy and Shane Murphy SC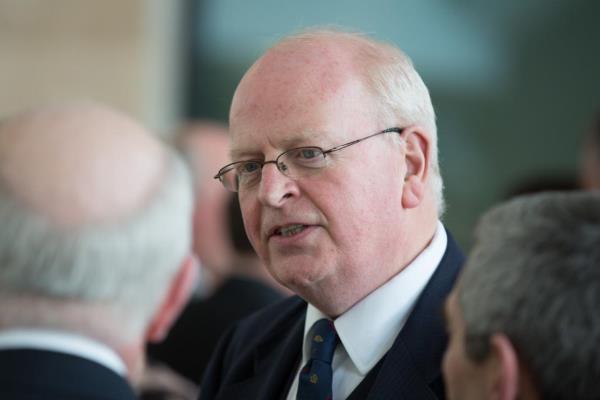 Senator Michael McDowell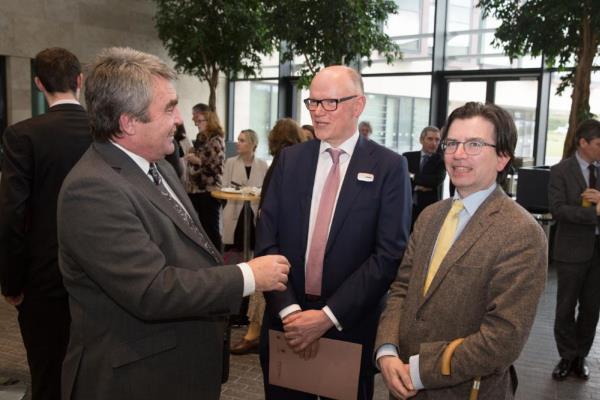 The Dean, Professor Joe McMahon, Mr Justice Donal O'Donnell and John O'Dowd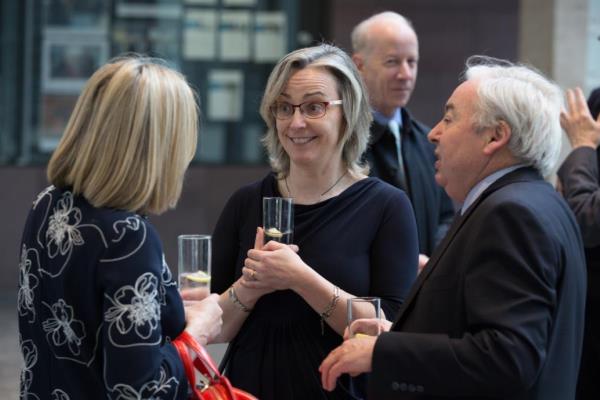 Niamh Hyland SC and Professor Imelda Maher
Paul Gallagher, John Trainor SC and David Byrne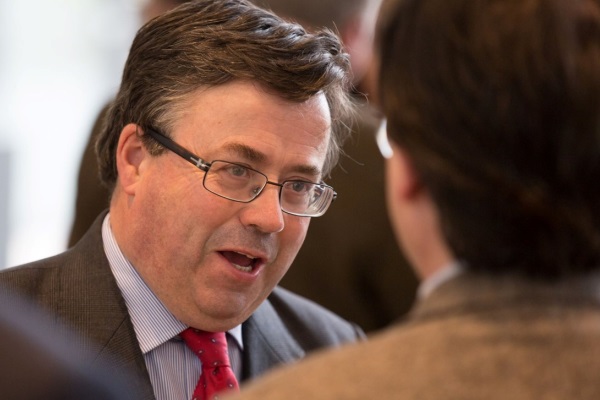 Mr Justice Gerard Hogan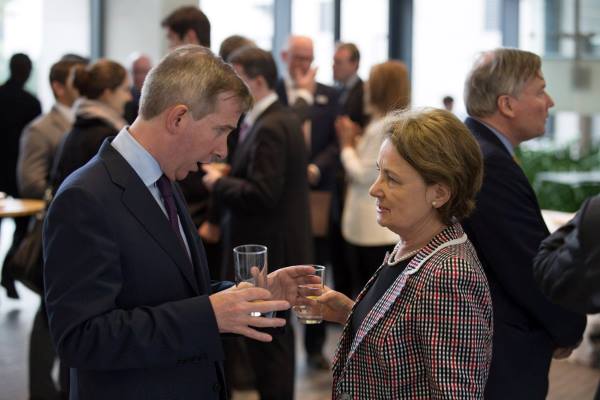 David Barniville, Chairman of the Bar Council (BCL 1988) and Ms Justice Mary Finlay-Geoghegan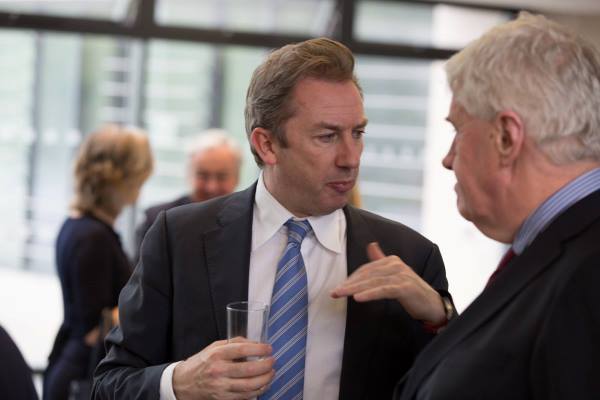 Oisín Quinn SC and Bryan Sheridan